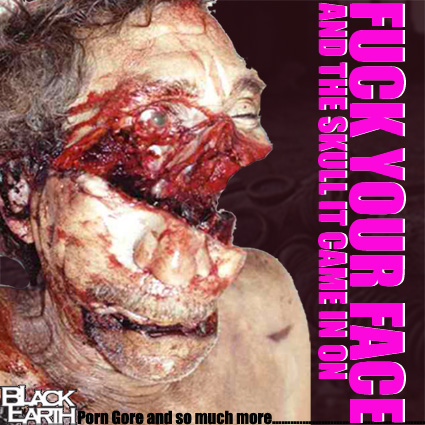 ***DOWNLOAD***
1 Hedonistic Fuckchamber (Canada) "Whore Portrait"
2 DAMOKIS (Malaysia) "Hell!Fuck!Yeah!"
3 Sphinkta Spit(United Kingdom) "Cum Fart"
4 BASSOOKAH (Netherlands) "Skinhead O'Connor"
5 Anal Castration (Netherlands) "She Thinks The Anal Way"
6 WORMCUMSHOT (Nepal) "SxWxTxD+AxIxTxFxS"
7 Dehydrated Goat (Latvia) "Goodbye My Poo"
8 The Anal Tag Team (Germany) "Tag Attack"
9 ANAL FISSURE (Philippines) "scourging human genocide"
10 Cum Sock (Canada) "Every CORE you listen 2 Sucks" feat: Marc from Mixomatosis
11 Bloody Slutfuck (Germany) "Clit Full of Shit"
12 Furunculo Anal (Brazil) "You are my bitch, so do as I say"
13 Excess (Indonesia) "Born Without Fear"
14 Magnitizdat (Malaysia) "Heap of Extreme Bastards"
15 GOREGASMATRON (Philippines) "SURROUNDED BY COCK SUCKING CHUVA EKBANG BRIEFS"
16 HIGHERAMPLIFIER (Canada) "It's all about crackin a beer rollin up the weed and getting a woman in your hands"
17 Anal Phlegm (Ireland) "VANILLA LATTES ARE FOR QUEERS"
18 PorNoiSe (Italy) "mi piace cosi'"
19 Rektal Fetus (Germany) "Scat to Mouth"
20 Scatocalypse (United Kingdom) "Dollops of Doom"
21 SLAPENDEHONDEN (Netherlands) "Disgusted Whore Like Pig"
22 Vaginal Cadaver (Austria) "Dinosaur Penis"
23 Meth Tooth (U.S.) "At Least I'll Leave A Beautiful Corpse"
24 Agamenon Project (Brazil) "putrefaction of ideas"
25 E.F.R.O. (Canada) "Thizz Me Baby"
26 GOREMONGER (U.S.) "FilmFucked for the Pleasure of Others" Feat: SikFuk
27 INGROWN (Philippines) "Cockmeat flavored sandwich"
28 Crucial Blastbeat Terror (Sweden) "A Discursive and Extreme Analysis of Death (D.E.A.D.)"
29 Stock Feeder (Canada) "Septic Facination Longing"
30 Stock Feeder (Canada) "Strongyloides stercoralis"
31 Stock Feeder (Canada) "Unearth the Geared Incantation of the Coma"
32 Stock Feeder (Canada) "You Can't Shut Up (Stockfeeder fucks Anal Cunt cover)
33 Tooth Eye (U.S.) "panties sliding off of a perfect anime ass 1"
34 Dark Theory (United Kingdom) "Suicide is for the weak"
Black Earth Records is proud to present it's first official net release: Fuck Your Face (and the skull it came in on). A Free Grindcore compilation featuring "porn, gore, and so much more" from around the world. Thanks to all the bands for contributing to this release. And, thanks to all the fans of the underground for supporting it.
Try this link to d/l songs individually:
http://www.archive.org/details/BERN1_BlackEarth_RecordsPresents_Fuck_your_face_and_the_skull_it_came_in_on