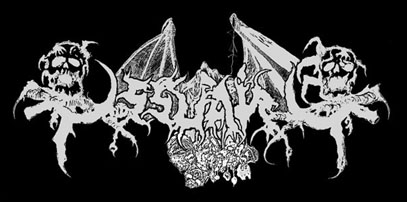 "Le Troubadour Necrophagéophile"
Initially released as a MCD in 2005, sold out since a long time, and after the rerelease as tape in 2015,
the first recording of OSSUAIRE is now available again as a MCD, with reworked artwork.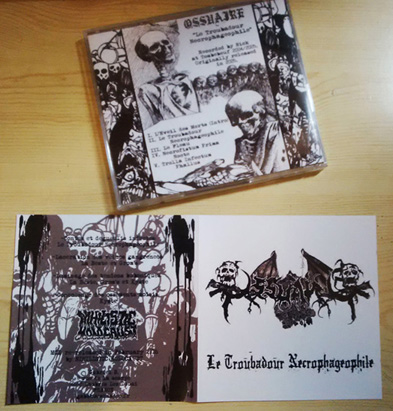 Expect four songs of old school Death metal with ferocious moments à la old Morbid Angel,
heavier war patterns à la old Bolt Thrower, barbaric feelings, obscure atmospheres,
and lyrics depicting the horrors and atrocities from the medieval times.
Listen:
https://youtu.be/wbtn-iE--T8
https://youtu.be/ZSvGw7NhkmM
Available against 3,40 Euros + postage from this shop:
http://nihilisticdistro.tictail.com/product/ossuaire-fra-le-troubadour-n%C3%A9crophageophile-mcd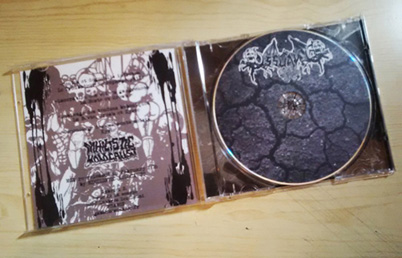 OSSUAIRE (Which translates as "Ossuary" in english) incarnates old school death metal darkness and brutality, from the depths of France, and emerged from nothingness in a time when few were concerned with the style. Their recordings deserve to approach more carapace souls, and possibly to plant the seed of medieval barbarity.
The underground storms eternally.
G.
Contact:
gabsk(a)wanadoo.fr
http://nihilistic-webzine-distro.fr
.